Learn how decision intelligence and AI-powered recommendations can transform decision-making across your business.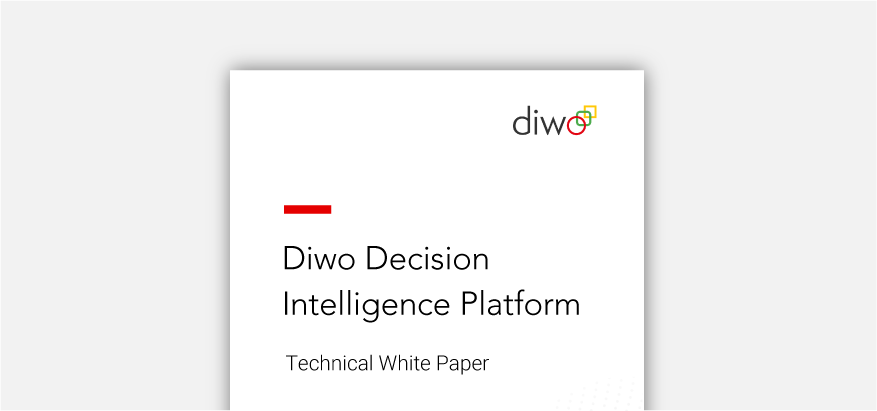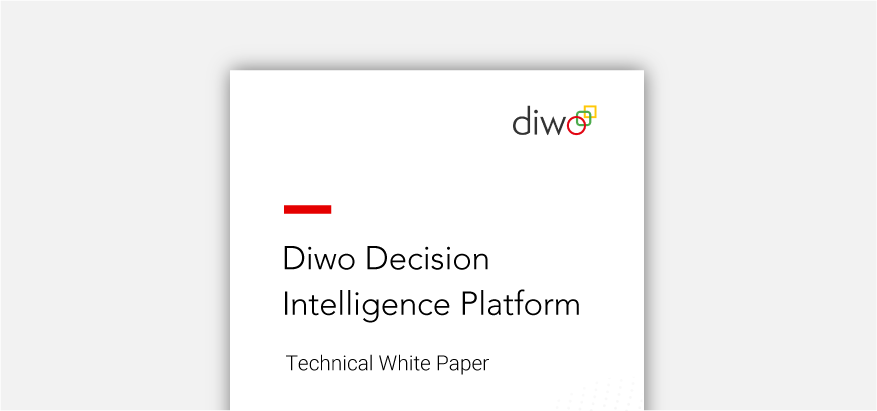 The Competitive Advantage of Decision Intelligence
Learn how decision intelligence can help your business break free from traditional BI approaches to support decision-making in the business moment and develop a new competitive advantage.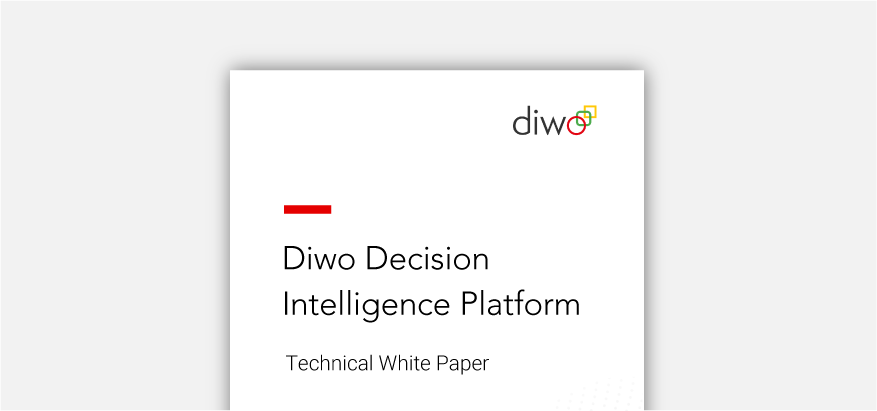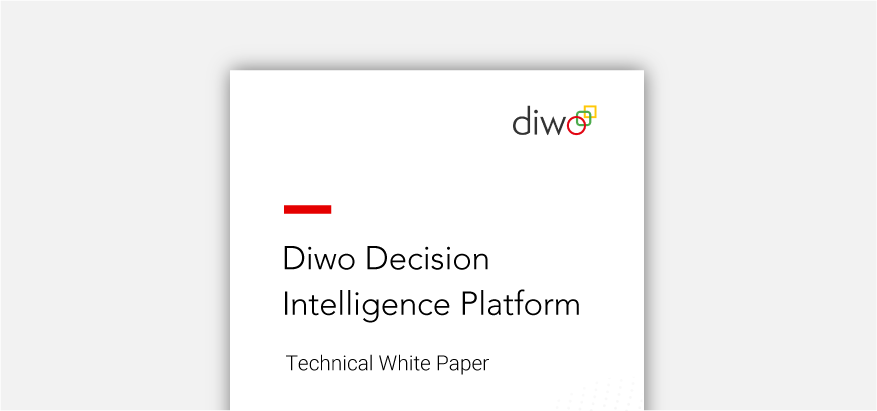 Diwo Decision Intelligence Platform – Technical Overview
Get insight into Diwo's DI platform and how it combines AI-driven automation and contextual intelligence to continuously monitor your data fabric and surface actionable recommendations that eliminate the "last mile of analytics" challenge.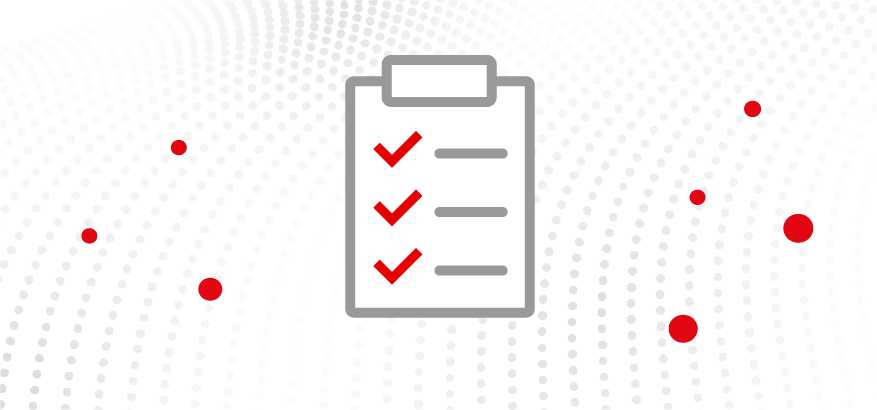 5 Reasons Why You Need Decision Intelligence
Learn 5 reasons why your business needs to evolve beyond dashboards to decision intelligence and how AI-powered, contextual recommendations accelerate the journey from data to decisions.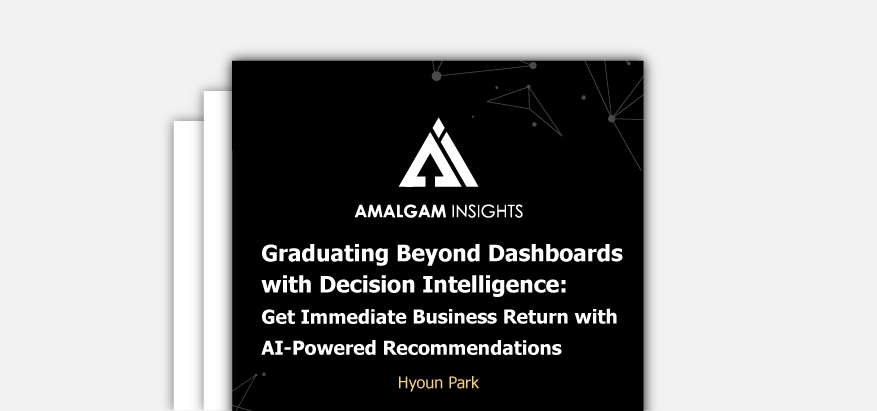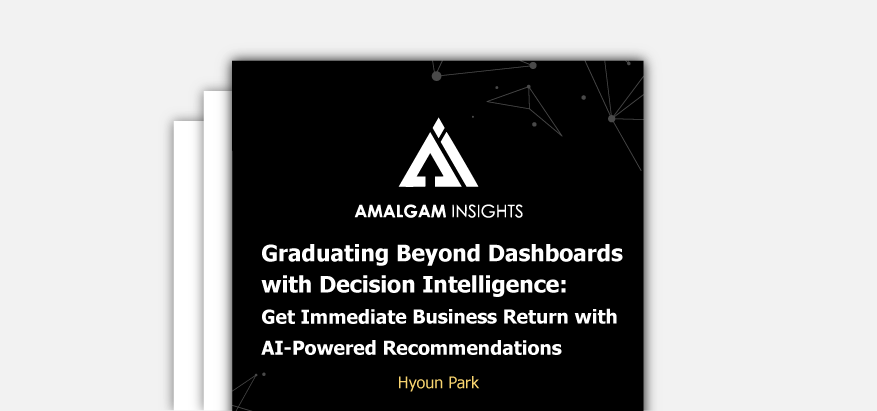 Graduating Beyond Dashboards with Decision Intelligence
This Amalgam report provides an industry overview of decision intelligence and how Diwo's DI platform takes you beyond BI to modernize decision-making and compete more effectively.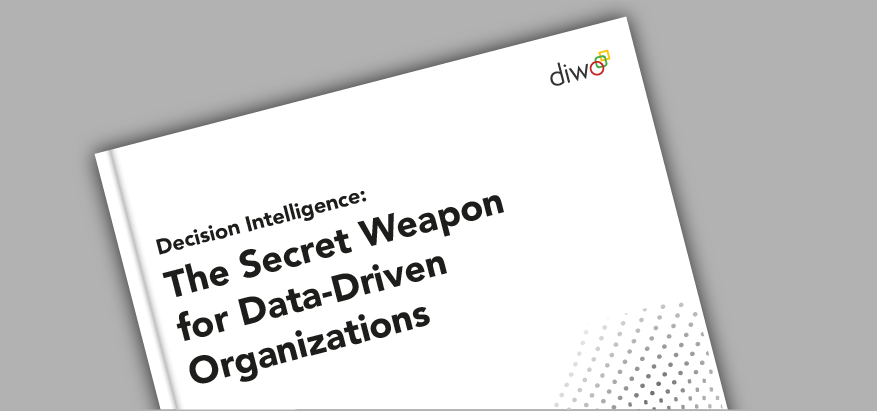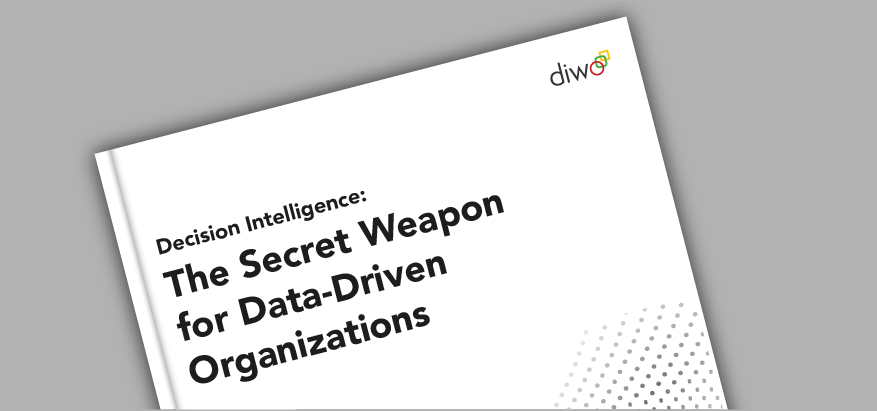 Decision Intelligence: The Secret Weapon for Data-Driven Businesses
Learn how data-driven businesses use decision intelligence to understand "why" metrics changed, "how" to improve outcomes and get 10x faster business impact than BI tools and dashboards.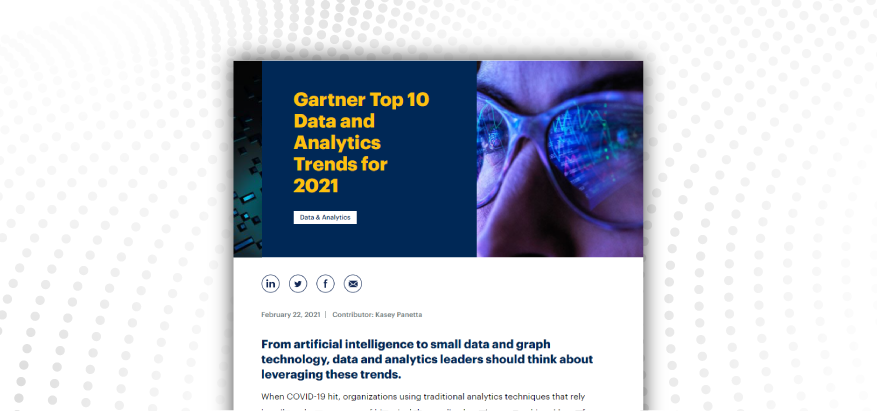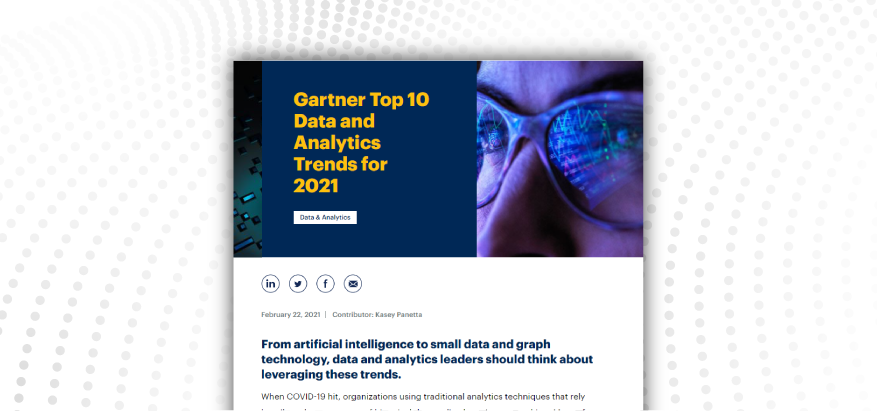 Gartner: 10 Changes Coming to Analytics
Gartner analyst Rita Sallam outlines 10 key analytics trends shaping businesses' data strategies today, including decision intelligence and the decline of dashboards.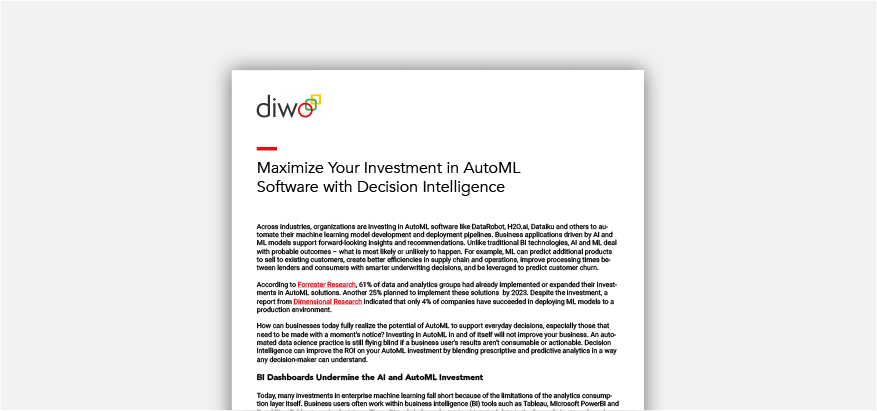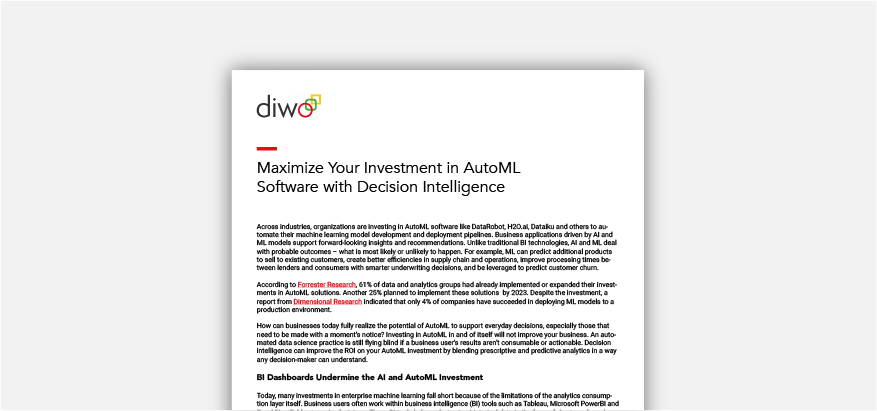 Maximize Your Investment in AutoML Software with Decision Intelligence
Learn how Diwo's Decision Intelligence platform increases the ROI on AutoML tools and the productivity of decision-makers across the business.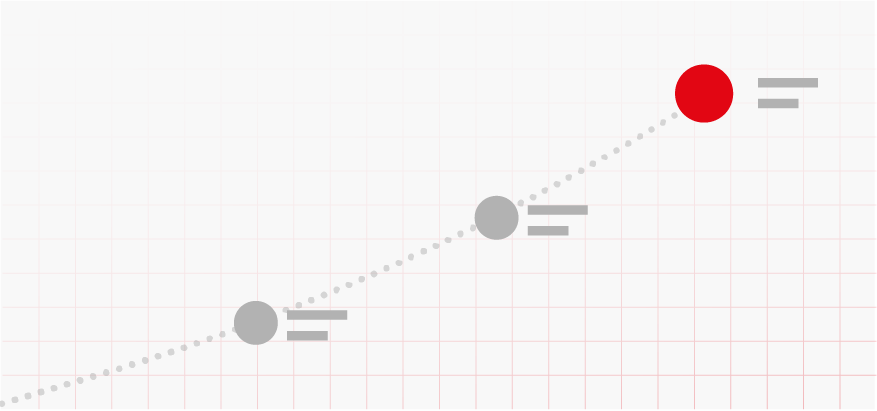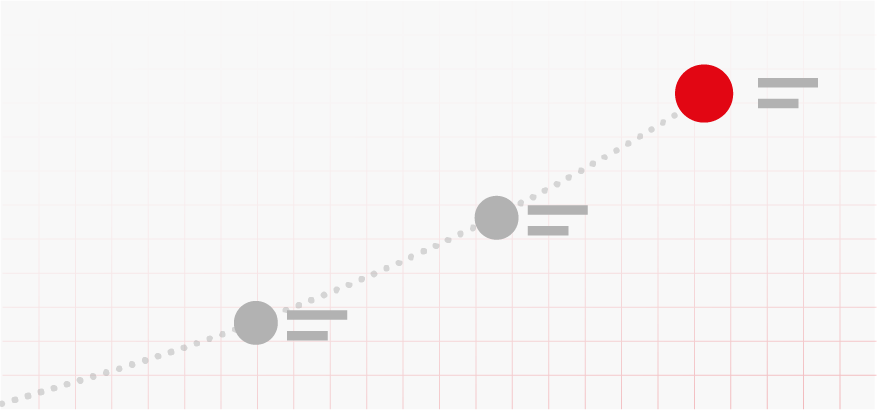 Visualize the history of analytics from spreadsheet (.xls) to BI, to data science and now decision intelligence (DI).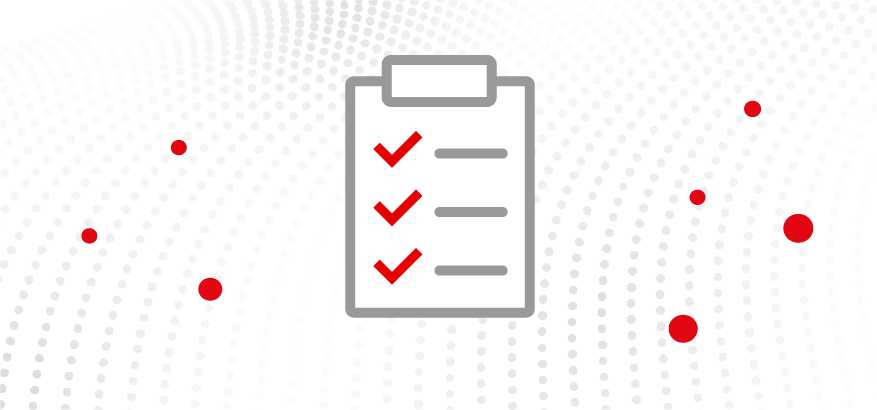 Decisions, not dashboards! Compare DI to BI and explore how Diwo is different from traditional business intelligence tools.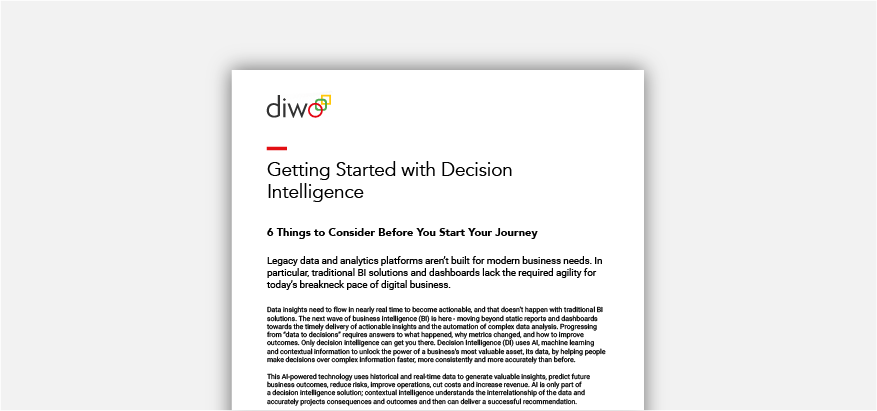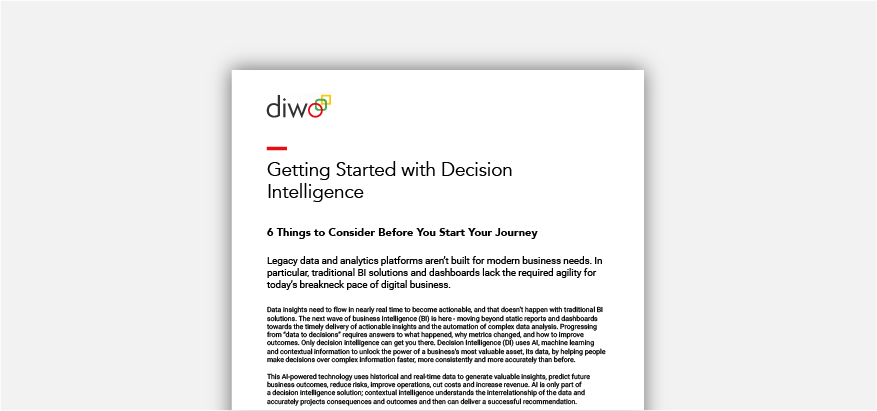 Getting Started with Decision Intelligence
Ready to get started with Diwo's Decision Intelligence platform? This solution brief highlights 6 key things to consider before you begin your journey.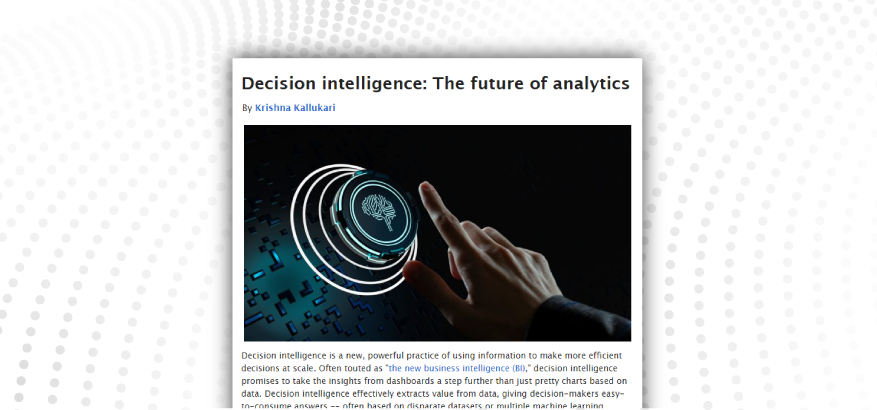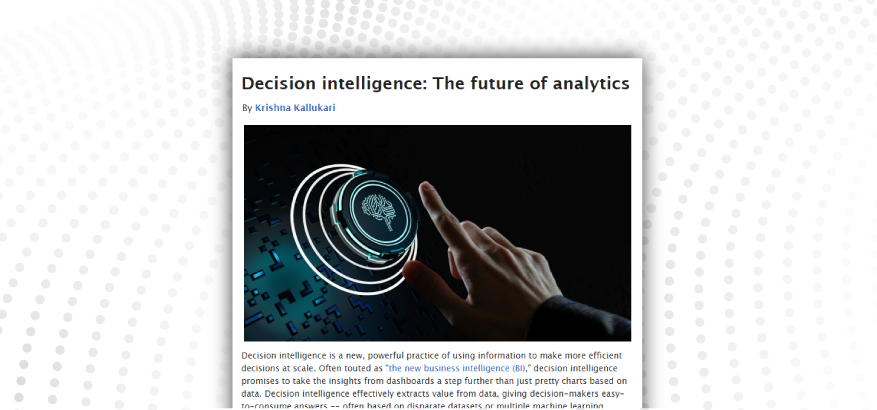 Decision Intelligence: The Future of Analytics
Don't just look back with BI. Move forward with DI. Diwo founder Krishna Kallakuri talks about the era of decision intelligence and the power of Diwo.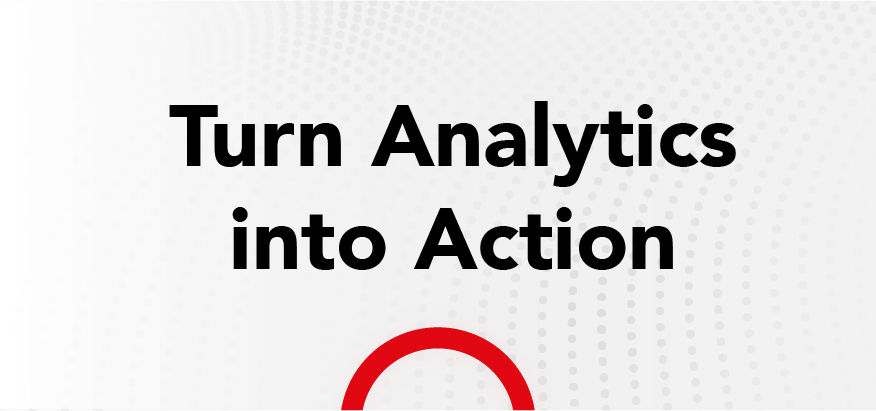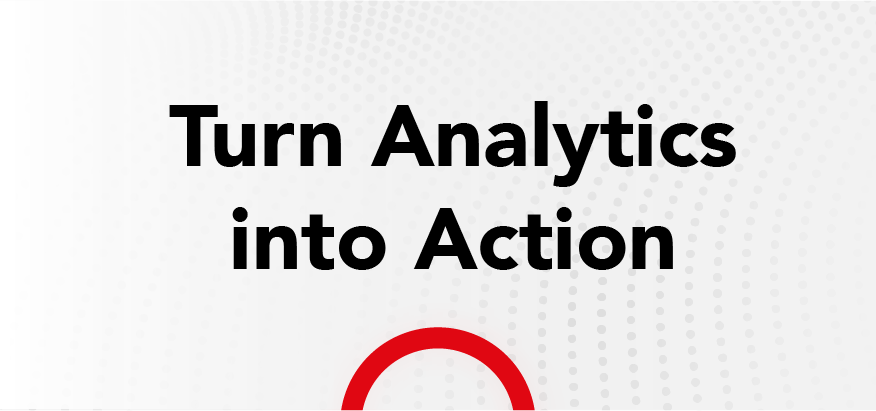 Turn Analytics Into Action
Want to empower people across the business to make smarter decisions, faster? Watch this 3 minute video to see how Diwo and decision intelligence can get you there.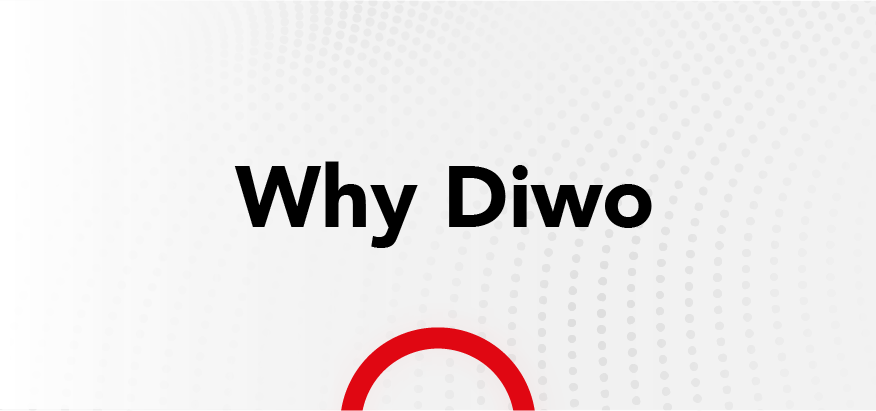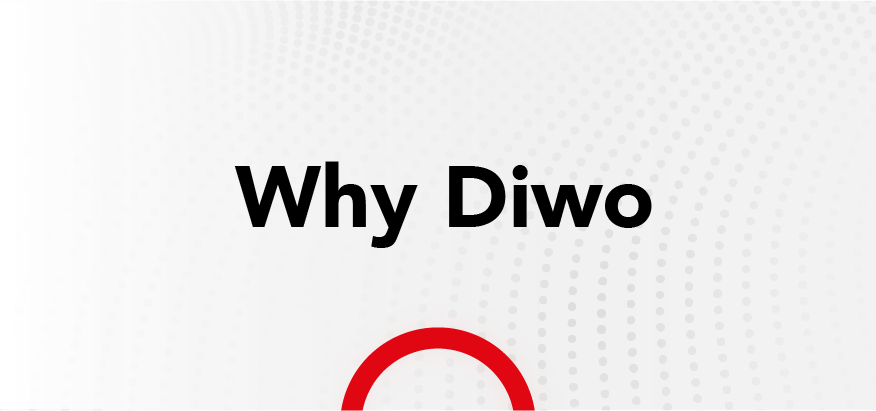 Learn how you can use Diwo to power decision intelligence across the business and get started in 3 easy steps.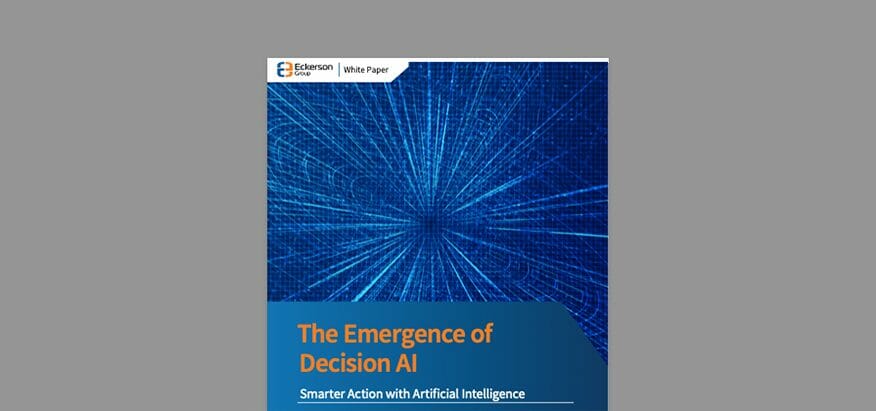 The Emergence of Decision AI
Learn how the emerging discipline of decision AI creates the opportunity for enterprises to make smarter, faster, and more adaptable decisions than traditional business intelligence methods.