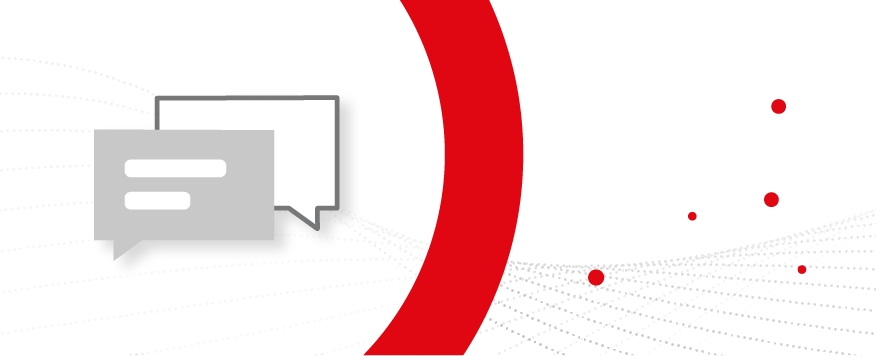 7 Questions For Diwo´s Founder
We sat down with Diwo CEO Krishna Kallakuri to learn about his vision and guiding inspiration for launching Diwo. A serial entrepreneur, Krishna started his career as a data analytics consultant at one of Detroit's Big Three automakers. Since then, he has successfully launched multiple companies, including DataFactZ and now Diwo. Here are Krishna's thoughts on Diwo's evolution, and what the future may hold for the company and decision-intelligence market:
How did you get the idea to start a decision-intelligence company like Diwo?
The concept for Diwo began almost 20 years ago when I was an analytics consultant at one of the Big Three automakers. Back then, I used to work for the EVP of Marketing, who was constantly looking for ways to improve customer engagement and anticipate quantifiable outcomes in advance. He asked all kinds of questions that weren't easily obtained from the data. I would present a boatload of, dashboards, reports to him, and he'd say, "Data that doesn't lead me to a conclusion to make a decision is no good to me." This is where the idea for Diwo hit me. Diwo is dedicated to helping front-line business users (like my former boss) make decisions based on contextualized data. After I left the job, I became an entrepreneur and started DataFactZ, a data analytics consulting firm, but my real dream was to build a software company – in fact, since my days in university.
What's the meaning behind Diwo's name?
Diwo stands for "data in, wisdom out", with emphasis on the term "wisdom". When you analyze raw data, the first positive outcomes are insights. And when insights are married with business context, then you go beyond insights and achieve wisdom. When you get wisdom from data, you get to the best decisions.
What is Diwo trying to solve?
We are asking a fundamental question: "How can we bring data into action that ultimately leads to the best decisions?" Ultimately, we want to help enterprises make the most informed and best decisions for the best results. People talk about data in motion, data at rest, data lakes and so on, but what we're after is data in action. We want to decrease the business user's cognitive load. When business users are forced to look at 15-20 dashboards at a time for a decision, they are overloaded with too much data. In addition, these dashboards are generally created by data analysts and have some form of human bias. With Diwo, we want to neutralize this bias and allow the user to make the best decisions based on the contextualized data itself, without having to review countless dashboards that are not intuitive. We're bridging the gap in the "last mile of analytics" between analytic insights and business outcomes — it's no longer up to the decision-maker to manually sift through scads of data when trying to make a decision – we serve as an artificial intelligence (AI) advisor that guides them to the right decision. Our natural language processing allows users to easily consume analytics and obtain wisdom. In our view, wisdom is – knowledge + reasoning + action.
What do you love about your team and why can you solve these problems?
Our team is passionate about the problem we are solving, and it gets them excited about their work every single day. We built a company with premier problem solvers who intuitively understand the value we're offering to business users. Bridging the last mile of analytics is a massive problem to solve. Many of my mentors and friends said Diwo was trying to solve the impossible. But our team continued to carry on, and they believe we can really tackle this problem. No one person can solve this problem, and collaboration is in our DNA along with mutual trust and respect. Every employee is hands on and dedicated to helping business users make the best decisions and achieve a tremendous return on investment (ROI).
What's most exciting about your traction to date?
We're seeing strong demand for our decision intelligence platform. Prospects and customers are beginning to realize they need to modernize their analytic systems. For many years they've built dashboards to get insights on one problem are or another. But now they are questioning the value delivered by dashboards, as well as the AI models they've developed in-house. Fundamentally, if an AI or analytics investment does not deliver meaningful business outcomes, such as better business decisions, the return on investment (ROI) is limited at best. We fill this gap for companies because all we do is help their employees make better decisions from analytics. That's what's really exciting – we fill the gap left by the technologies that came before us.
Why should companies deploy a decision-intelligence solution?
Diwo is laser-focused on delivering business impact and ROI for businesses. We're not just delivering reports; we're providing recommendations, and ultimately, real, quantifiable value by enabling people to make better business decisions – that's the power of decision intelligence.
What are customers saying about Diwo?
Customers haven't seen anything like Diwo before, and we receive many compliments around our natural and intuitive user interface. It really is like having an advisor at the ready, at all times, to help you arrive at the right decisions, every time. It's really satisfying to see how our customers can understand and realize this value almost instantly when they see the product. They generally start with a few use cases and quickly want to expand because Diwo is so valuable in generating ROI and improving their overall business decision-making.