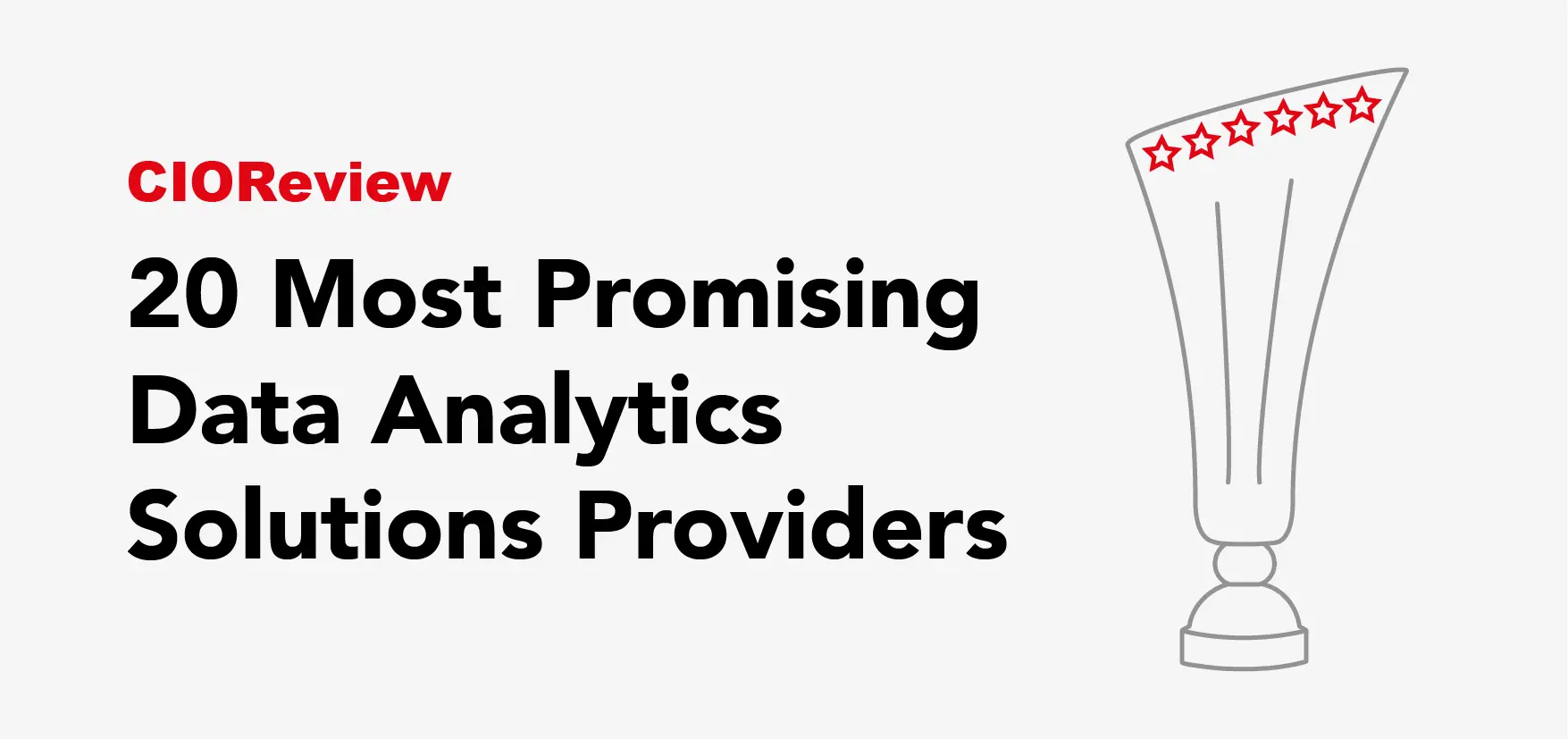 Diwo Makes CIO Review's 2022 List of the 20 Most Promising Data Analytics Solutions Providers
We are thrilled to announce that Diwo.ai has been included on CIO Review's 2022 list of the 20 Most Promising Data Analytics Solution Providers. As a pioneer in the decision intelligence market, we know how critical it is for vendors to come up with new ways of solving the "last mile of analytics" challenge to help users at all levels of an organization make faster, more intelligent decisions. Solving for the last mile in analytics today requires radically new approaches, including an innovative UI, dynamically surfacing insights to a user to help them understand what is happening in the business, why metrics are changing and then providing actionable recommendations to help improve a business outcome.
Our mission at Diwo is to help organizations close the gap between insight and action and empower anyone – from the C-suite to the frontline – to make better decisions, faster and more consistently than with traditional BI tools. Diwo uniquely combines human intelligence with patented contextual intelligence, AI, machine learning, natural language processing and graph technologies to streamline the decision-making process, empowering users to make decisions more quickly and get on a faster path to growing revenue, improving productivity and reducing complexity and risk. With Diwo, users get tailored access to the insights and recommendations needed to answer questions and take action in the business moment. More importantly, Diwo can determine how a decision impacts other parts of an organization, model different scenarios and quantify the impact of each option, helping users to not only accelerate decision-making but to increase a user's confidence – eliminating decision hesitancy. Decision Intelligence powered by Diwo delivers a strategic platform approach combined with AI and patented contextual intelligence transforms decision-making.
"We have seen the power of this approach in our customers across the logistics, retail and financial services industries. It is an honor to see Diwo's approach to decision intelligence officially recognized by CIO Review on the vanguard of analytics and decision intelligence." Krishna Kalkhuri, founder & CEO Diwo. "Decision intelligence, guided by AI, enables a much more streamlined process that delivers insights and actionable recommendations faster. Getting AI-powered recommendations dynamically delivered to them, empowers users to make decisions at the speed of business and eliminates the tedious and error prone process of evaluating myriad dashboards. Diwo delivers a completely new analytics experience."