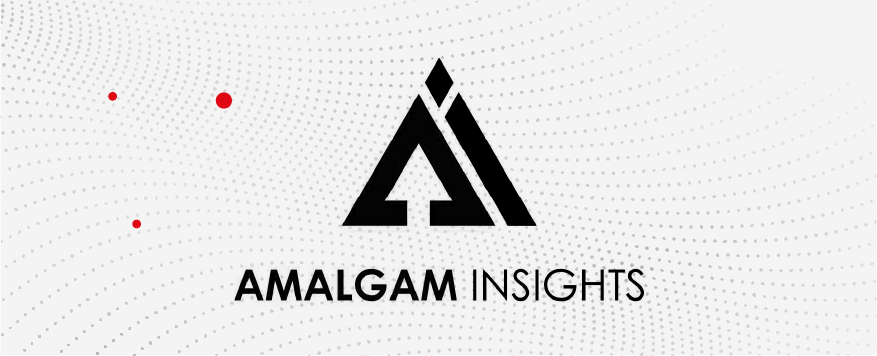 Amalgam Insights names Diwo as a market leader in Decision Intelligence
Data. You can never have too much of it — or can you?
The data your business gathers means nothing without context and framing; insights and analytics only lead to profit and transformation when applied in a meaningful way. We know that to be true and yet organizations today are suffering from analysis paralysis. There's no shortage of data, sure. But decisions are still hard to come by.
So enter 'Decision Intelligence', the groundbreaking technology designed to take in wide-ranging and imperfect business data and provide relevant context, answers, and recommendations in real-time.
In their recent report, Amalgam Insights has named Decision Intelligence as the next big thing in data and analytics. They've also named Diwo as a market leader in the Decision Intelligence field. In their words: "As an emerging player with early market traction, Diwo has exhibited potential in being a top driver to provide practical context and quantifiable business value."
And that's an accolade we're pretty excited to be given.
Why does Decision Intelligence matter — and what problems does it solve?
As part of their report, 'Diwo and the Emerging Age of Decision Intelligence', Amalgam Insights recommends that companies "pursue decision intelligence solutions to expand access to data and to provide actionable, contextualized, and personalized insights to employees".
But what is it about Decision Intelligence that represents such a next-level data management investment?
Decision Intelligence is an altogether better approach to data and analytics. We're talking more profitable, more strategic, and yet more human at the same time. It solves a number of challenges currently inherent in self-service analytics and data management. Such as:
Decision Intelligence speaks your language and gives you answers
Self-service data analytics requires the decision-maker to think like a data management solution. Doing so requires training — and therefore cost to the business. It's an approach we've gone on fine with so far, but Diwo and Decision Intelligence has hit the market with a novel, artificial intelligence solution.
As Amalgam Insights so articulately phrases in their report, analytics products have, for too long, driven employees into "constant and unending cycles of discovery used to identify data that might be of value". Essentially, any question asked to a traditional data analytics tool typically results in another question — not a relevant, real-time, and high-value answer.
Decision Intelligence turns this model on its head in the most simplistic of ways, offering actionable, contextual, and personalized insights, to borrow Amalgam Insights' words once again. Now, not only can decision-makers be provided the data they need, they know what knock-on effect next-step decisions will have on the short-, medium-, and long-term game plan of their business operations as well.
Decision Intelligence overcomes "analysis paralysis"
Because traditional, self-service data analytics tools answer questions with questions, this can lead to a never-ending cycle of data exploration. Amalgam Insights calls this "the data wormhole" and it's something that Decision Intelligence does away with completely.
"This fundamental issue of current analytic solutions being poorly suited to provide consistent and business-based decision-making capabilities is why Amalgam Insights believes that Diwo is positioned to be a potential market leader in the emerging Era of Decision Intelligence." — Amalgam Insights, 'Diwo and the Emerging Age of Decision Intelligence'
Decision Intelligence connects decision-makers to the data they need to take action with confidence. There's no need to undergo iterative rounds of data discovery — you'll know what you need to know, when you need to know it, and what impact that decision will have elsewhere in the business.
As an ML solution, Decision Intelligence adds "memory" to data analytics and management
Diwo's Decision Intelligence software utilizes natural language processing and machine learning concurrently. The result? A data analytics solution that speaks your language and learns from your conversations, too.
Most natural language and search-based solutions typically lack memory and thematic context. The decision-maker is on their own when it comes to contextualizing the data as part of the bigger picture. And once one assumption has been made, the self-service solution moves on and "forgets" what's been presented before.
Because it's powered by ML, Decision Intelligence has the capability to converse with decision-makers in real-time — bouncing ideas back and forth until the highest potential route forward has been revealed.
Is your business ready for a Decision Intelligence revolution?
Diwo is proud to be at the forefront of data analytics innovation and to be recognized by Amalgam Insights as a leader in this space. To find out more about how Diwo could help your organization make better, real-time, data-driven decisions, book a demo today.
And to learn more about Amalgam Insights' visions for the future then read their full report, 'Diwo and the Emerging Age of Decision Intelligence' by following this link.